Back
Alex Farnum Photographs Artist Lina Prairie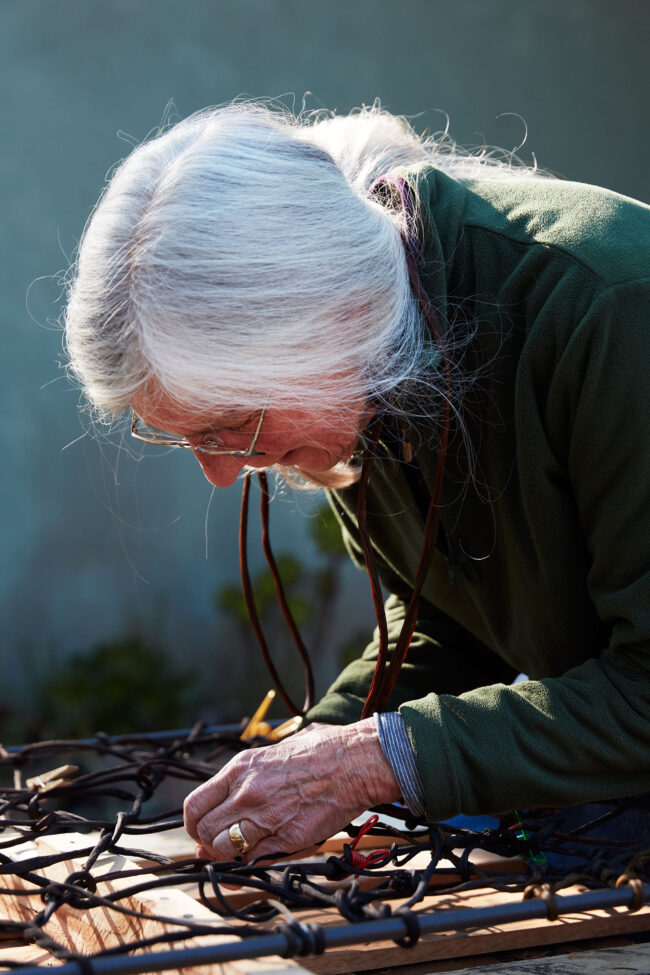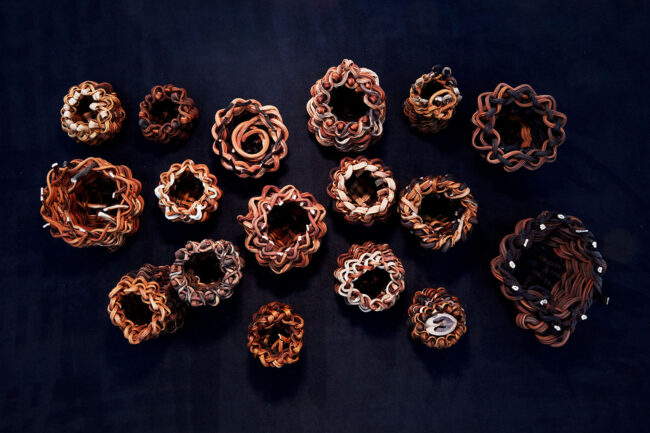 Interview by Heidi Volpe for aPhotoEditor:
Heidi: Where is this artist based and is this a long term project?
Alex: Yes, great project and still on-going, in fact I'm working on a short film about Lina Prairie this week! She is an artist based in Point Reyes National Seashore. She collects kelp, bones, and other coastal artifacts, then uses the material to weave intricate baskets, wall hangings and other sculptures.
Was this a brand project or personal project?
Personal project.
Did you spend a day with her in the studio? Did you forage together?
I've spent multiple days with Lina in her studio and foraging along the coast. We are in the process of writing a monolog for the film and still have two more days of shooting together.
What was the art direction for the images?
I wanted to tell her story is a beautiful, cinematic and artistic way. Less doc style and more conceptual since her work is highly conceptual. The material she uses also has a life of its own and a beautiful all onto itself. It almost reminds me of lines in a midcentury drawing.
Your body of work ranges from stills to lifestyle, and portraits. How does one inform the other, or what is the common thread you are looking for in all three genres?
Good question – People, landscape, still life form a triangle to me. They are the language of the world and also the buckets that help me round out my stories. People and lifestyle is the humanity, still life helps the viewer understand the details of the story and the landscapes drive a sense of place. The landscape or environment is the cradle that holds it all together.
What have you been shooting more these days?
I've been shooting a lot of travel and hospitality lately. One project I did was for SENSEI, which is a new hotelier concentrating on full approach to wellness travel. The project is a great example of giving me the freedom to express my photographic style while being in-line with the clients needs.